"Wistful, introspective and achingly beautiful" | Loud & Quiet

"Innocence feels like a rare quality in music these days" | The Quietus

"Bleached out, shoegazey masterpiece" | Clash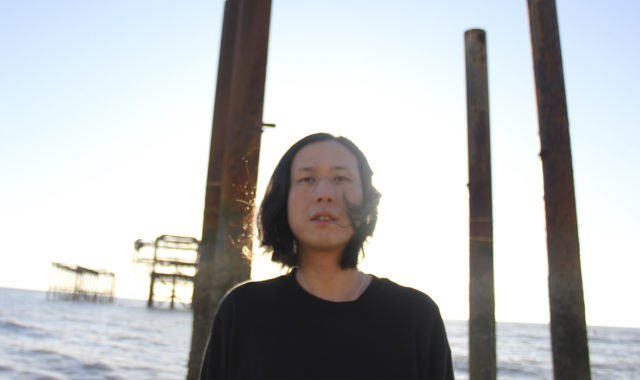 London-based Tokyo-born singer, songwriter, multi-instrumentalist and producer Koichi Yamanoha aka Grimm Grimm is back with a sophomore imaginative new album called 'Cliffhanger'.
Baroque folk, futurist lyricism and electroacoustic oddities characterize his new experimental work.
There are opaque, semi-conscious pop deconstructions such as 'Afraid' or 'Take Me Down to Coney Island' as well as daydream songs such as 'Ballad of a Cell Membrane' comparable to the sonic fragility of Syd Barrett's later recordings and the cosmic folk leanings of Vashti Bunyan.
'Orange Coloured Everywhere' and 'Diagonal Green' take their cues from early Radiophonic Workshop experiments, detuned organs and gauzy field recordings awash, akin to the acid washed pop of Animal Collective. At its most abstract Cliffhanger is a sonic soundscape evocative of the soundtrack music of a 1960's John Frankenheimer thriller, these are set in contrast with touching and expansive minimal acoustic ballads included here. 'Still Smiling', 'Final World War' and Yamanoha's cover of The Misfit's 'Hybrid Movement' are highlights on an LP which is both nostalgic and contemporary in equal measure.
---