d u l l
  c o m p a n y   m y s e l f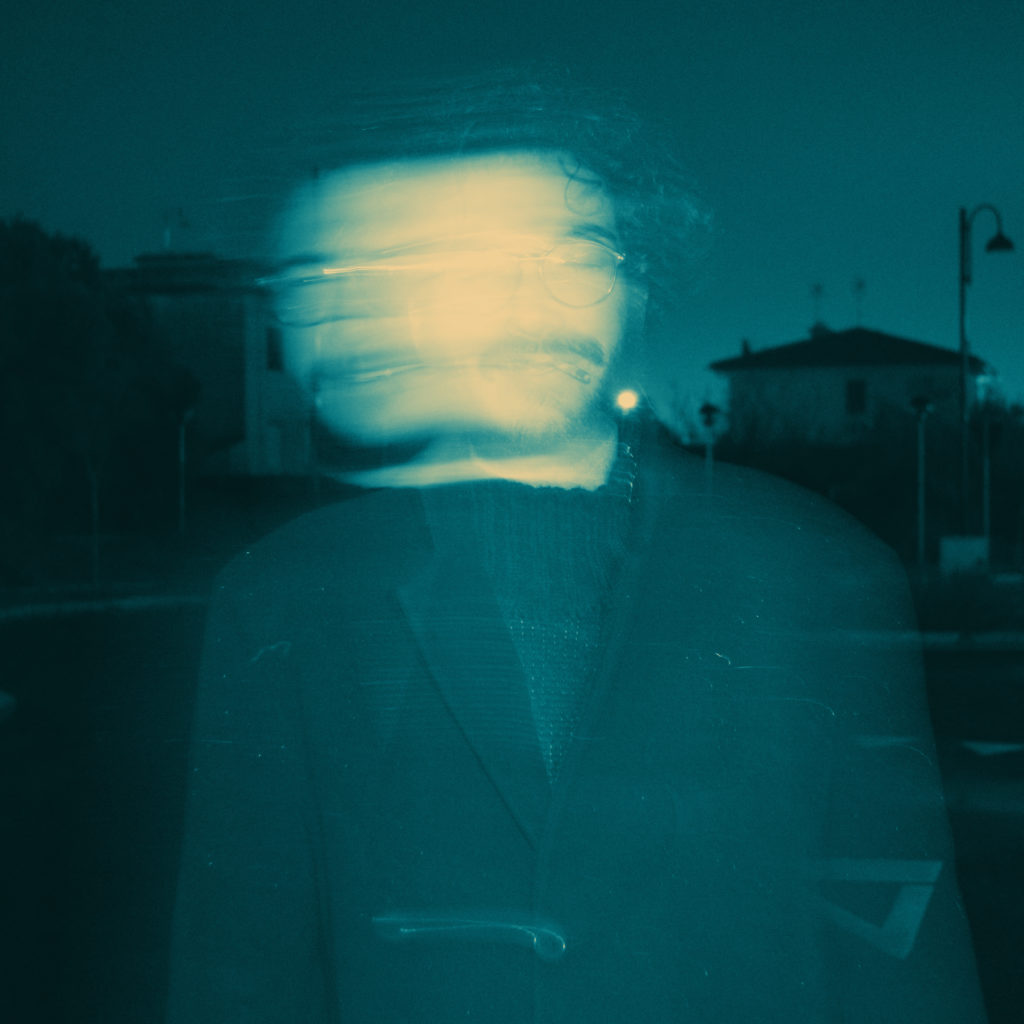 TONS OF 80S INSPIRATIONS, FROM THE DANCING RHYTHMS OF THE SYNTH-WAVE TO THE DEEP SYLVIAN-ESQUE VOICE OF MATTEO FERRANTE. WHAT MIGHT SEEM LIKE A KINDA UMPTEENTH PROOF OF CONCEPT, IT'S MESSED UP BY THE PRESENCE OF SPARKLY GUITARS AND THE JANGLY SHOEGAZEY INTERLUDES.
After publishing his 4 track-tape 'Wrights of Vacuum' in 2016, Dull Company Myself – aka Matteo Ferrante, a young 21 yo multi-instrumentalist prodigy boy who is also involved in the experimental collective Stille Dammerung – releases his debut album called To Load the Feeling of a Trembling Whisper.
---
Matteo Ferrante has a special gift in merging different moods and genres who made the history of music, with a fresh and lively approach – far from the ordinary boring (dull!) revival.
Just listen to the awesome title-track featuring a catchy Human League or Soft Cell sort of pop refrain I dare you to forget! Or by contrast go to the final 'Nothing Means Regression', that shows echoes of Cure, Swans and The Sound.
This is the perfect jam for the early-wave loyal fans and for the latest ones too. Sincerely? On a shelf among Preoccupations, Shame or Trentemoller, Dull Company Myself won't show him up at all.
---
---
BUY & DOWNLOAD ON BANDCAMP | FACEBOOK | SPOTIFY
---
«In an overall brilliant debut album where is impossible find a weak or dull moment, the most immediate and addictive is right the titled-track
"To Load the Feeling of a Trembling Whisper", an hypnotic, danceable reverb-soaked meld '80s-inspired synth pop, propelled by a beautifully throbbing bass line woven together with mesmerizing layers of synth arpeggios and shimmering reverbed guitars against the emotionally detached vocals, to craft an inventive and alluring blend of deep thrills and dim gloom. Dig the whole album, you won't be regret,
highly recommended. »
White Light/White Heat
"To Load the Feeling of a Trembling Whisper", an hypnotic, danceable reverb-soaked meld '80s-inspired synth pop, propelled by a beautifully throbbing bass line woven together with mesmerizing layers of synth arpeggios and shimmering reverbed guitars against the emotionally detached vocals, to craft an inventive and alluring blend of deep thrills and dim gloom. Dig the whole album, you won't be regret,
highly recommended. »
White Light/White Heat
«Sonorità riverberate e ossessive linee di basso, battiti tribali e synth in grande spolvero per un incrocio emozionale che miscela derive dark ed elettro-wave, Cure e O.M.D., Joy Division e The Lotus Eaters, materializzando gli scenari unici dell'underground londinese di fine anni settanta.»
Distorsioni
« La via prescelta è quella dell'identità, con un disco che confeziona in modo impeccabile, amando il post punk sviscerato in una calda voce che avvolge la tensione del suo lavoro »
The Front Row
«Un piacevole lavoro di indubbio revival ma nello stesso tempo capace di sfoggiare ottima perizia esecutiva e buona personalità, per ogni 'waver' che si rispetti si rivelerà una gradita sorpresa!»
Rosa Selvaggia