s t r a n g e r p a w s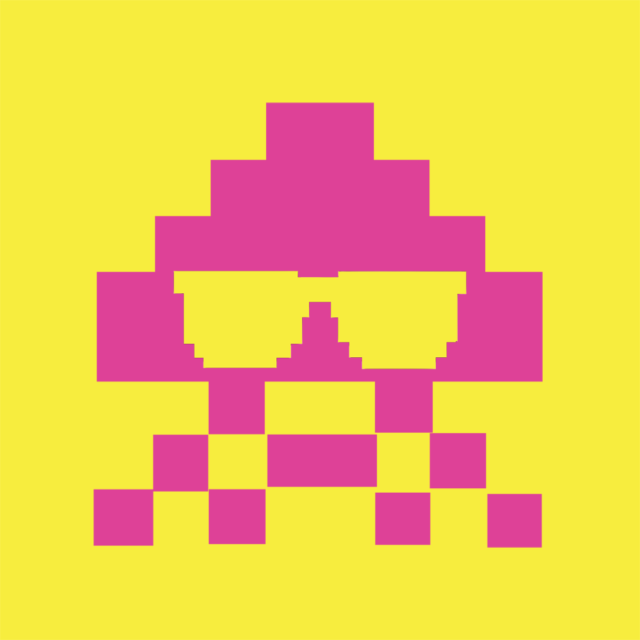 «When a young boy vanishes, a small town uncovers a mystery album
involving secret experiments, terrifying supernatural synths
and two strange little paws.»
Stranger Paws is a synth invader! In love with 80s smooth electrowave, 90s vintage videogames and retro-futuristic TV scores.
«1991: my sixth birthday. Soon after the cake, my mum lends me a small package, wrapped in a pale-blue, tartan-like paper. I'm afraid it is the usual gamebook, the one that you play with two dice, forcing you to read and conceive the whole story. Or maybe it's just the umpteenth dinosaur set, doomed to be buried under tons of dust on my amber cherry-wood bookshelf. But it's not. One more tear at the paper and I realize: it's just a Zigulì strawberry candies packet. I cry my heart out for half an hour. Desperately. And then suddenly my parents, touched yet still amused, hand me another gift, folded in red, with tiny clowns on it. I slowly pull the paper, my heartbeat speeds up and my hands run too, I think about my schoolmates, my lazy afternoons, the endless trips in my parent's car: it's a terrific Game Boy. A super cool white one.»
---
Since that very moment, the life of Stranger Paws won't ever be the same. Reality begins to be conditioned by the 8-bit world of videogames: the squared floor of his school looks like a colossal Tetris, while the narrow streets of his quarter become the perfect scenery for Pac-Man and all the benches and doorsteps make him feel like Super Mario. In time, the trivial hyper-realism of the new stuffy game consoles wanes his interest and gives way to his passion for sound synthesizers and samplers.
That's how his first singles 56k Modem and Final Boss arose.
They forerun the releasing of Concrete Structures Vol. 1, his debut album, recorded at the VDSS Recording Studio and due to be published by Lady Sometimes Records & MiaCameretta Records in mid-July.
Two tracks soaked in synthwave and retromania, drum machines and vintage cyber-pop, yet well-defined by a 90s twee aesthetic. A brand new Italian Com Truise able to explore – with a somehow sparkling and intriguing approach – the landscapes already visited by mitch murder and Miami Nights 1984.
---
BUY & DOWNLOAD ON BANDCAMP | SPOTIFY
---