t r u e s l e e p e r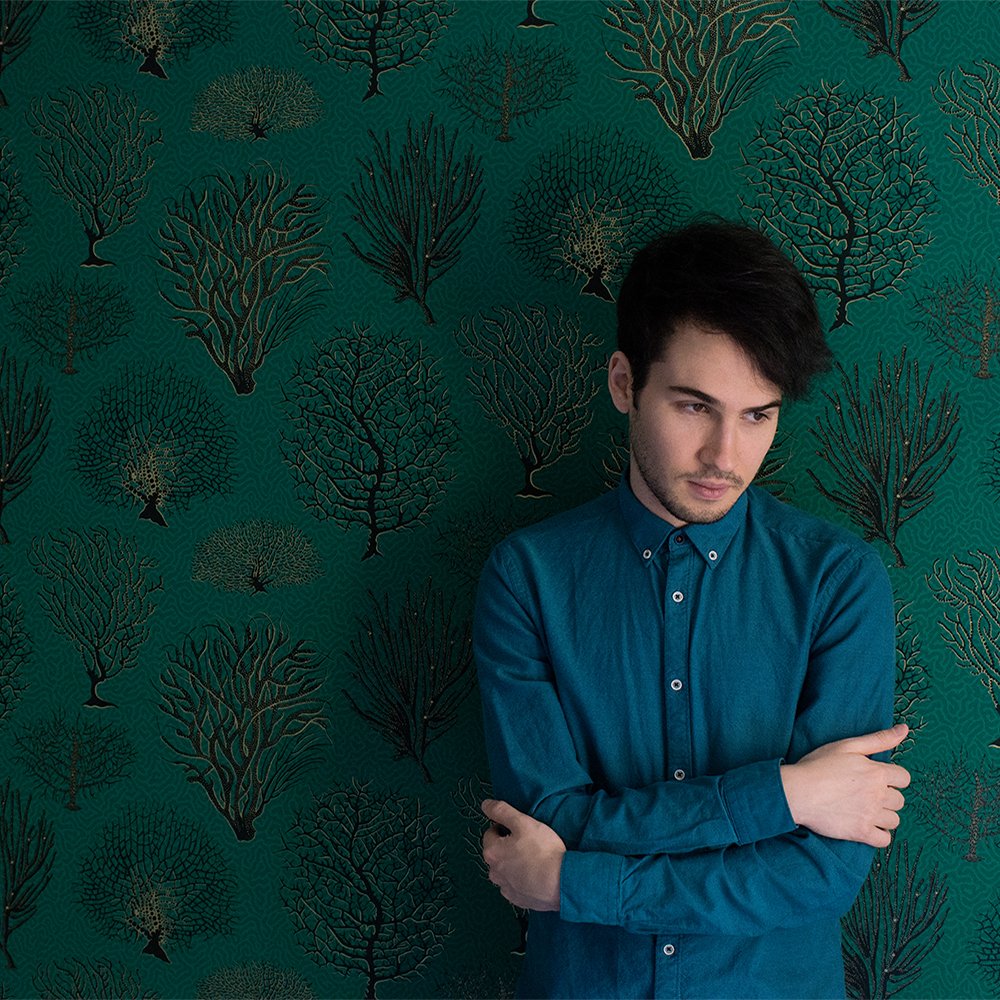 «SLEEPY, ALMOST SLEEPY,
FALLING ASLEEP, AWAKE, NOW, I ADMIT IT,
I WAS COMPLETELY AWAKE, LISTENING TO THE WIND, WHICH I CANNOT DEFEND.
NOTHING IN THE MIND BUT THAT RECKLESS PLEASURE
AND SOMEWHERE IN THE BOOK BRECHT SAYING THE TRUTH IS CONCRETE.»


– Katie Peterson, 'The Truth is Concrete'
Born in 1993 within the eastern suburbs of Rome, Marco already wrote and produced two albums under the moniker Weird. – while providing lyrics and guitars for psych maven Sonic Jesus [Fuzz Club Records]. Lately he played more than a hundred gigs throughout Europe, sharing stages with Black Angels, The Underground Youth, TOY, Girls Names, Disappears, The Veldt.
Back to everyday life he improvised a bunch of songs while moving home, switching jobs: old memories emerged and melt up with frustrations, new visions and hopes. Still with no instrument around all the music sprout up in his head, so that right after one year a whole new album was ready.
A new identity had to be found – and that's how True Sleeper was born.
---
---
His debut album is called Life Happened.
It's a coming-of-age circular album involving the torments & perks of being in love, the duties of growing up, the hardest times spent on being sensitive, fragile and human in a world obsessed by power, egotism and idle vanity.
If you're into Flaming Lips, Nothing, Whirr, Have a Nice Life or just enchanted by the presence of poignant melodies, layers of harmonies and guitars – well, I have no doubt this is your jam.
---
BUY & DOWNLOAD ON BANDCAMP | FACEBOOK | SPOTIFY
| INSTAGRAM
---
«Un piccolo capolavoro shoegaze, chitarre a cascata e melodie totali, con una struttura stop and go che ne accentua la malinconia lieve. Una sorta di cantautorato dream pop perfetto per chi trova conforto e attenzione nei Nothing e negli Yuragi, grazie a un'estetica sonora che fa camminare insieme oscurità e una certa idea di romanticismo. »
Shoegaze Blog
« Un innamoramento lento e crescente. Uno strato omogeneo di dreampop e shoegaze con la malinconia del romanticismo 80s. – 8/10»
Nicholas David Altea per Rumore
« 'Heavy Life' follows up first acclaimed single 'Blurred Hearts' and shows once again that Barzetti is an expert at smoothly merging heavy, yet melodic rock with expansive and rich post-rock dynamics. He tailors an enthralling round dance of verse and chorus, a neat remodeling of the usual rock ballad, this time revisited in his own style.»
Big Takeover Magazine
«La calma apparente travolta dalla foga di chitarre indomite, il post-rock che si fonde nello shoegaze, spunti psych e derive dream-pop,
tutto è perfettamente amalgamato e, sopra tutto, assemblato con naturale equilibrio e garbo espositivo. Uno dei dischi più intimamente belli di questo primo squarcio di 2019. »
Symphony of Silence Hadrianus
«A lui non piacerà essere catalogato, ma per i fan del RIYL (recommended if you like) mi sento proprio di dire che il nuovo singolo di True Sleeper suona un po' come se gli Hundredth di Rare prendessero un tranquillante e mettessero in loop la discografia dei Turnover.»
Aim A Trabolmeicher
«Building its soft lowness on the Solina synth and the original Farfisa organ, with the notable shoegaze, dreampop and slowcore overtones giving the song its downhearted character, Heavy Life stands on themes of escapism and existentialism.»
Destroy//Exist
«Uno shoegaze emozionale, la cui profondità introspettiva
sembra avere una radice codeiniana. – 7/10»
Blow Up